The Château de la Maltroye located in Chassagne Montrachet in Burgundy, is a producer of great wines of Burgundy such as Chassagne Montrachet and Chassagne Montrachet Premier Cru.
Sale of the wines of Château de la Maltroye - Chassagne Montrachet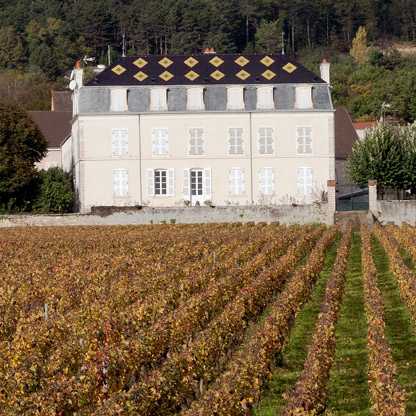 The online shop for the sale of Burgundy wines offers the sale of fine wines of the Château de la Maltroye.
Located in the heart of the village and the appellation Chassagne Montrachet, the Chateau de la Maltroye is a producer, collecting the great wines of Burgundy : Chassagne Montrachet, Puligny Montrachet, Batard Montrachet. He is the owner in the monopoly of the Clos du Château, a premier Cru famous Chassagne Montrachet.
The Chateau de la Maltroye Mr. Cournut is one of the best producers of wines of Chassagne, regularly recognised and rewarded for its wines.
Family owned, the Château de la Maltroye has a roof bourguignon typical composed of glazed tiles from the 18th century. It has vaulted cellars from the 15th century, entirely renovated, and which are worth seriously checking out.
The Area of 15 hectares produces 60 000 bottles of which 60% is white and so... 40 % red with a majority of premiers crus.