Wine 1985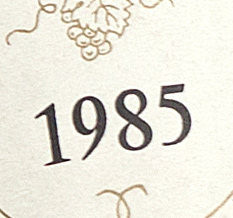 The bottles of wine year 1985 for sale in the shops of the wine of The Bourguignon.
The year 1985 is a part of the great vintages of Burgundy wines :the famous rafinée and silky, it is considered to be a very good year in custody.
For a birthday or a wine gift year of birth 1985, discover and deliver a wine of 1985 available for sale.