Mercurey is one of the largest appellations in Burgundy and the largest of the three Côtes : de Nuits, de Beaune and de Chalon.


A dozen kilometers south of Chagny in Burgundy, on the backbone of the Côte Chalonnaise, Mercurey occupies 847 hectares of vines.
Its vineyards are sunnier than those of northern Burgundy and benefit from hot summers, dry autumns and cold winters.
The soils of the Côte Chalonnaise inherit the geology of the Jurassic. Since they are composed of rock-limestone, clay, sand or marl.
It was in the 6th century that Grégoire de Tours evoked the wines of the Côte. Then over the years, the wines developed under the influence of the clergy.
One of the oldest French AOCs created in 1936, the AOC Mercurey is a communal appellation of Burgundy produced in two production municipalities : Mercurey and Saint-Martin-sous-Montaigu, about ten kilometers north-west of Chalons-sur- Saone.

In Burgundy, the different plots determine a regional, communal, premier cru and grand cru appellation depending on their geographical location.


Hierarchy of appellations in Burgundy

In order to better navigate, its 83 appellations have been divided into 4 levels :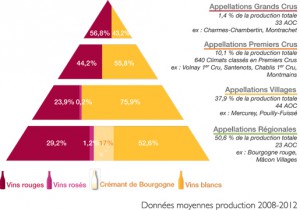 The grands crus  appellations
The premiers crus appellations 
The communales appellations (villages)
The regionales appellations (sometimes called "generic" or "sub-regional")





The Mercurey appellation can be followed :


either of the expression : premier cru
either from the name of the original climate
either by both for wines from parcels classified as Premier Cru
or the only name of the climat for wines from plots not classified as Premier Cru
The climates classified as Premier Cru 

Municipality of Mercurey : 


Clos des Barraults
Clos des Grands Voyens
Clos des Myglands
Clos Marcilly
Clos Tonnerre
Clos Voyens
En Sazenay
Grand Clos Fortoul
Griffères
La Bondue
La Cailloute
La Levrière
La Mission
Le Clos du Roy
Le Clos l'Evêque
Les Byots
Les Champs Martin
Les Combins
Les Crêts
Les Croichots
Les Naugues
Les Puillets
Les Saumonts
Les Vasées
Les Velley
 

Some vineyards such as Clos du Roy, Clos Voyen, Champs Martin, Clos des Barraults and Clos l'Evêque have an excellent reputation.



Municipality of Saint-Martin-sous-Montaigu :


Clos de Paradis
La Chassière
Les Fourneaux
Les Montaigus
Les Ruell
A Mercurey from a good producer can offer excellent value for money for Burgundy wines. A large part of the winegrowers produce red wine (pinot noir grape) but we can also find some white wines (chardonnay grape), or 10% of the vineyard.


Do not hesitate to take a tour of Mercurey during Saint Vincent, a wine festival in Burgundy (it takes place at the end of each month of January). During this event, winegrowers offer to taste their wines, so don't hesitate to take a tour !
The vines of the Mercurey appellation are located between 230 meters and 320 meters above sea level with a very beautiful exposure varying from east to south.



There are three main sets of floors :


* To the east, on the opposite side of the valley, the soil is composed of limestone and marl.


* To the west, sandy soil covered with sandstone and Triassic basement dominated the clay and limestone marl ie.


* In the south, we find gravel, clay and sand Lias.
The Mercurey white appellation is very rare, made up of the Chardonnay grape variety. These wines have a lot of fruit (citrus for example), hints of hazelnut, sap, a slight minerality and floral aromas. On the palate, a warm, opulent, pleasant wine. To drink between 10 and 12 ° C, with an aging potential between 3 to 6 years.

This white Mercurey goes perfectly with starters, crustaceans, white meats such as sweetbreads or pressed cheeses.


The Mercurey appellation mainly produces red wines, made from the Pinot Noir grape variety. A very beautiful red color, concentrated and deep. A bouquet of finesse with aromas of black fruits (morello cherry, blackcurrant, strawberry, etc.), on the palate a beautiful tannic structure, with body, chewiness, crunchy fruits. Which makes it a very fine wine to keep between 4 to 8 years, it evolves towards spicy (pepper, ...), animal (leather, ...) aromas.


This wine goes wonderfully with a bean andouille, a terrine, meat (an entrecote, a roast pork, a piece of braised beef, a simmered poultry, a veal with carrots) and why not a Cîteaux cheese. . We recommend serving it between 14 and 16 ° C.



"Do you know what a caress is? Drink a glass of Mercurey !"


as Colette says 
THE 5 COMMUNAL APPELLATIONS OF THE CÔTE CHALONNAISE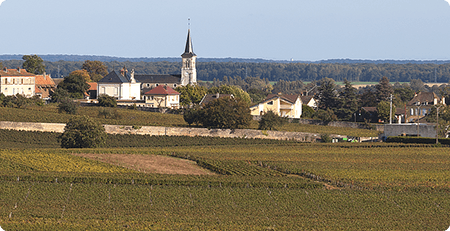 It is the most important wine-growing municipality in Burgundy after Chablis.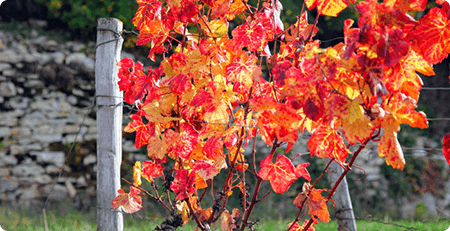 Known for its pleasant, sweet white wine and its AOC Crémant de Bourgogne.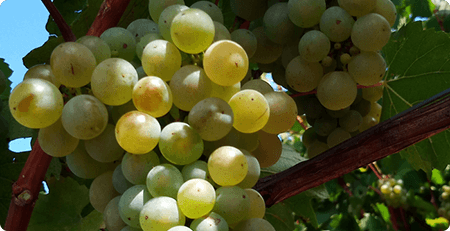 This is the only name that uses the grape Aligoté 100%, unique wine !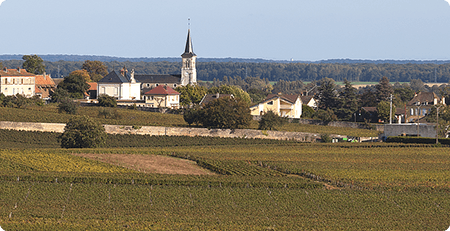 White wines and red pleasant, fruity, well balanced, good guard.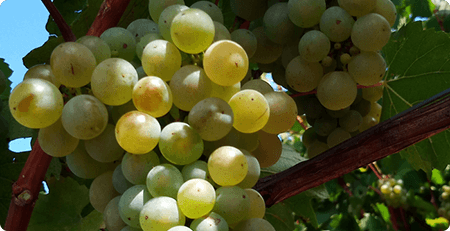 Montagny offers exclusively white wine, with aromas of flowers.