Chablis wines are very famous !


" Chablis today resonates, resonates very loudly. Its wines have an image of great white wines from France all over the world ! " according to Gérard Margeon, head sommelier.
The vines of Chablis and Grand Auxerrois benefit from a semi-continental climate. In summer, the sun is present with strong heat. Unlike long and harsh winters.
Chablis is the land of choice for Chardonnay, it is made up of Kimmeridgian and limestone soil with fossilized Jurassic shells. In the Mâconnais mainly limestone soil.
From the 12th century, the monastic vineyards developed thanks to the Benedictines of Auxerre and Vézelay and the Cistercians in Chablis.

Chablis is a controlled designation of origin created in 1938. It belongs to the Chablis vineyard in the Yonne which is located near Paris and Champagne. It covers 3,220 hectares planted in different municipalities (located over twenty kilometers from north to south and fifteen kilometers from east to west) :


* Beines

* Béru

* Chablis

* Fyé

* Milly

* Poinchy

* La Chapelle-Vaupelteigne

* Chemilly-sur-Serein

* Chichée

* Collan

* Courgis

* Fleys

* Fontenay-Près-Chablis

* Lignorelles

* Ligny-le-Châtel

* Maligny

* Poilly-sur-Serein

* Préhy

* Villy


* Viviers
Its landscapes alternate between coasts, hills, U-shaped valley (this makes it possible to better capture the light) or V (this promotes freshness) and plateaus !


Chablis is appreciated internationally for its great minerality, its white wine and its grape variety : Chardonnay (also called Beaunois, Bon Blanc or Pineau Blanc).



In terms of volume, the Chablis appellation is distributed as follows :



-  1   %     AOC Chablis grand cru


- 14  %     AOC Chablis premier cru

- 66  %     AOC Chablis

- 19  %     AOC Petit Chablis



The soil of Chablis reflects the work of men, they put all their love and time into it so that the land offers wonderful wines. A know-how known since the Middle Ages.
The typical Chablisian vineyards are composed of limestone from Kimmeridgian with fossil oysters Exogyra virgula and Portlandian (now called Tithonien * since 1990) with nuances brought by the presence of clay or marl (these are sedimentary rocks composed of clays and limestone). Depending on the land, the soil may have pebbles (this makes the soil more draining).



* which means the presence of clays of various types and of colluvium. Stoniness present but variable according to the terroirs.





The vineyards are generally sloping, which allows to capture a maximum of light, this is essential for the ripening of the grapes. The most sought after exposures are the sunniest, the south and the west are strongly favored.



Its climate is semi-continental, with hot, dry and sunny summers ; harsher winters and annual precipitation between 650 and 700 millimeters.




Natural disasters


A tragedy occurred in the years 1886 and 1887 : the arrival of phylloxera. In Chablis, this one decimated all the vineyards but fortunately the reconstitution was fast thanks in particular to the grafting on American varieties !



=> The vines are sensitive to spring frost, it is one of the characteristics of the vineyard and a threat to the buds (there are some means of control : heater, candle, sprinkling).




The climatic conditions of Chablis make it possible to produce wines of a great diversity, this is explained by its terroirs, its viticulture, its vinification, its aging and finally its vintage.
"The wines of Chablis are among the greatest white wines in France, they are remarkable wines." written by Jules Guyot in 1868 !



In appearance, the color is pale gold or white gold with greenish reflections. After several years, the color tends towards light yellow. On the nose, the wine is fragrant, we perceive aromas of citrus fruits, white fruits, white flowers and minerals * (flint, flint, wet chalk, pebble). Sometimes we feel notes of undergrowth (mousseron, sweet spices, oriental spices). On the palate, the wine is structured, well balanced, a mixture of finesse and intensity, dry, lively and with a nice freshness on the finish.



* the minerality comes from its calcareous soils, this is the particularity of Chablis



Over time, the wine reveals aromas of honey, dried fruit, flowers (peony, faded rose) and truffle.




=> Each vintage brings specific characteristics to the wine !




The wines of the solar years offer notes of yellow fruits such as peach or plum.




Chablis wine goes perfectly with seafood such as oysters, it's a treat !



The ideal serving temperature is between 10 to 11 ° C, it is advisable to open the wine a few hours before tasting it. This will allow the aromas to unfold more quickly.



They can be tasted young, it is advisable to wait at least 2 to 3 years, pleasant to taste with fish, poultry, sushi and even cheeses (Beaufort, Brie, Camembert, Goat cheese, Comté, Coulommiers, Emmental, Morbier).





Land & Sea agreements to experiment with


the sea -> cod, langoustine, tuna, eel, sea bream, pollock, ray


earth -> veal, quail, mushrooms (ceps, chanterelles, morels, oyster mushrooms, trumpets)




The kitchen elsewhere


Prepare for incredible associations with Chablis wine that will awaken your taste buds, dare Asian dishes, curry sauce accompanied by poultry or fish.




Now it's your turn !
THE 4 COMMUNAL APPELLATIONS OF Chablis and Grand Auxerrois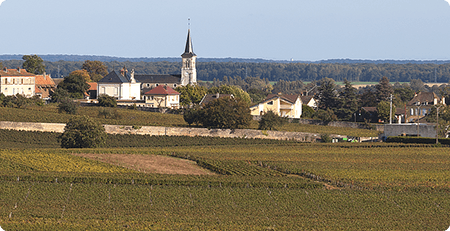 Petit-Chablis reveals a nose with aromas of citrus and flowers, light and pleasant.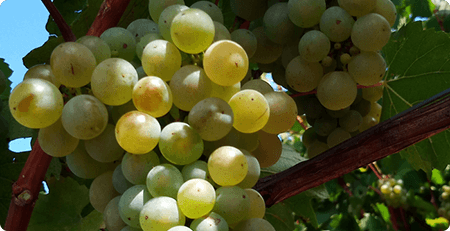 Chablis wines are of remarkable finesse and great minerality.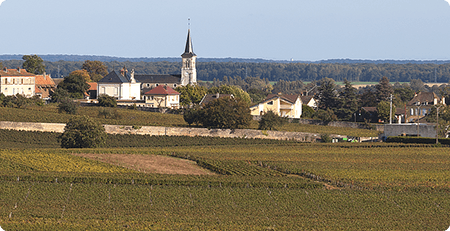 This appellation offers red wines with fruity aromas with fine tannins.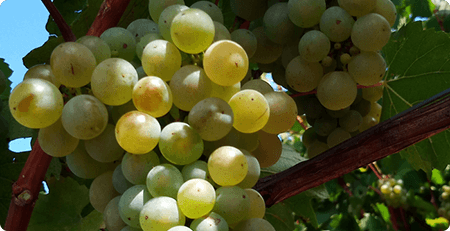 An expressive white wine, well balanced, fruity and a frank attack.
All Burgundy wine regions