Good Mares Grand Cru.
Grand Burgundy among the most famous red wines in the world
BONNES-MARES - Grand Cru Rouge de Bourgogne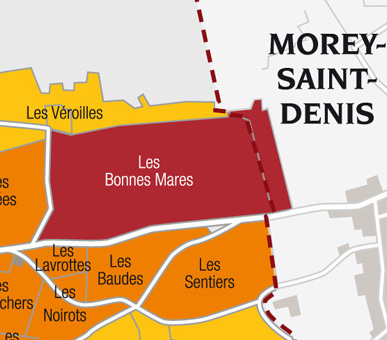 This red Grand Cru of the Côte de Nuits brings richness, concentration while being silky and delicate.
The Bonnes Mares Grand Cru appellation is composed of vines representing an area of 14.72 hectares, shared between 16 different producers.
Located between Chambolle Musigny and Morey Saint Denis, it is right next to another prestigious Grand Cru, the Clos de Tart.
Find the Bonnes-Mares Grand Cru available for sale on the online wine shop.