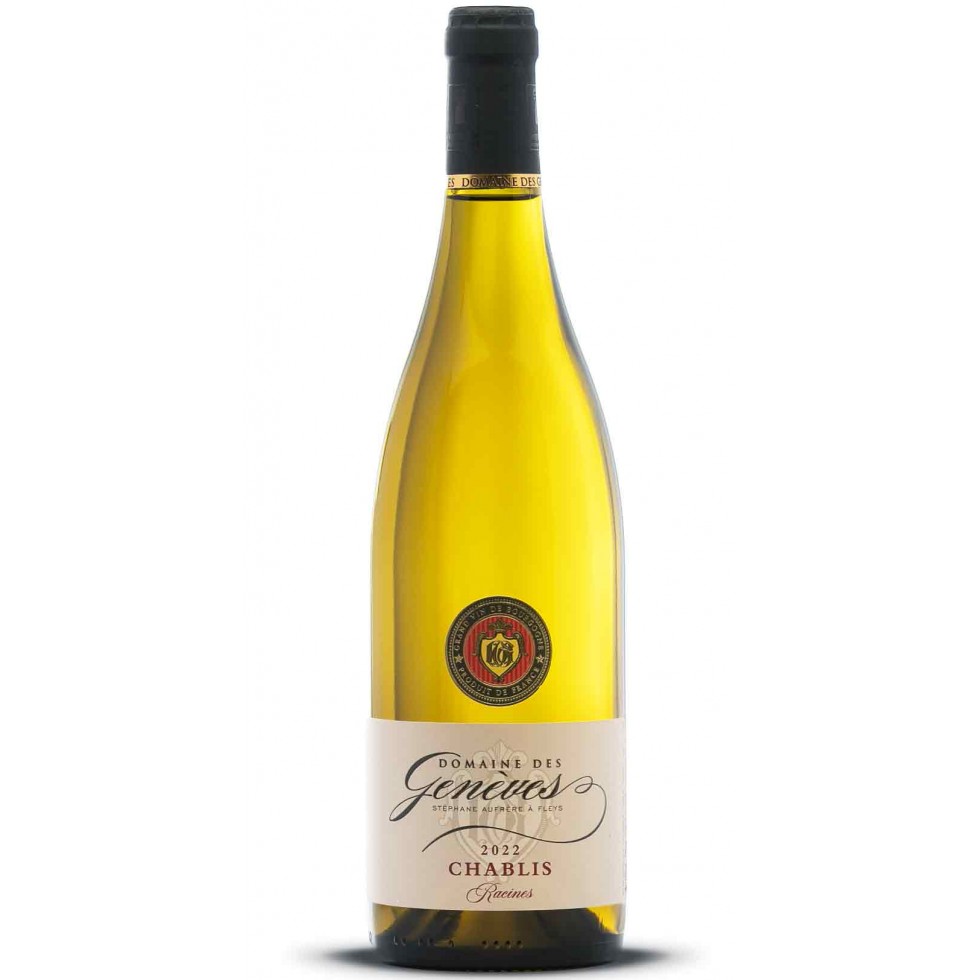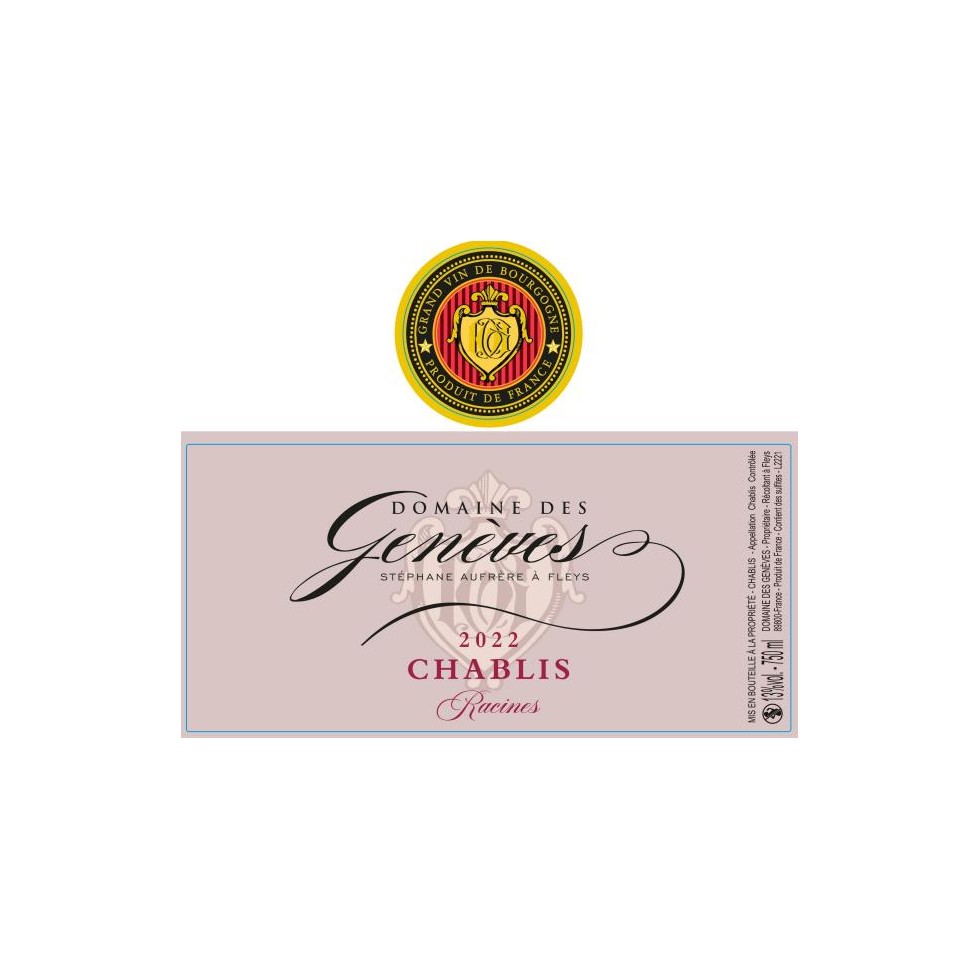 Chablis Vieilles Vignes 2022 - "Racines"
Fruity and floral Chablis Vieilles Vignes, with a very beautiful aromatic intensity, from the exceptional 2022 vintage.
Harvested from vines over 45 years old that deeply extract nutrients and aromatics from the famous limestone soil of Chablis, the Kimmeridgian. Hence the name of the cuvée called "Racines"
more details
---